CAD Model Conversion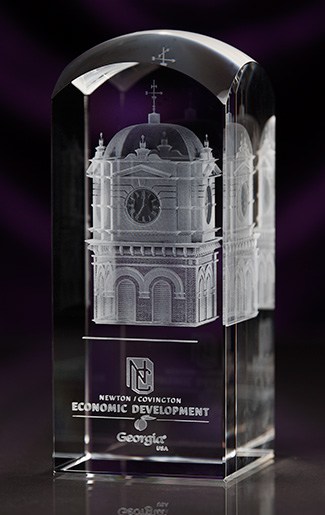 It's a 3D world and most of your customers are developing products using 3D modeling technologies. New construction is often designed using the same technologies. Almost everything is being developed using 3D modeling software.
We can take any 3D modeled object and convert it to an engravable form, making it perfect for employee thank yous, donor gifts and anywhere recognition is appropriate for the hard work, design inspiration and effort that it takes to make a new and ground breaking product.
New buildings are particularly appropriate for engraving in crystal. Universities, medical facilities, and other office facilities often need thank you gifts for donors, and design staff.
If we are provided a 3D CAD model, we will convert at no charge. We do offer 3D modeling services for an additional charge. Please contact us for more information.