What We Do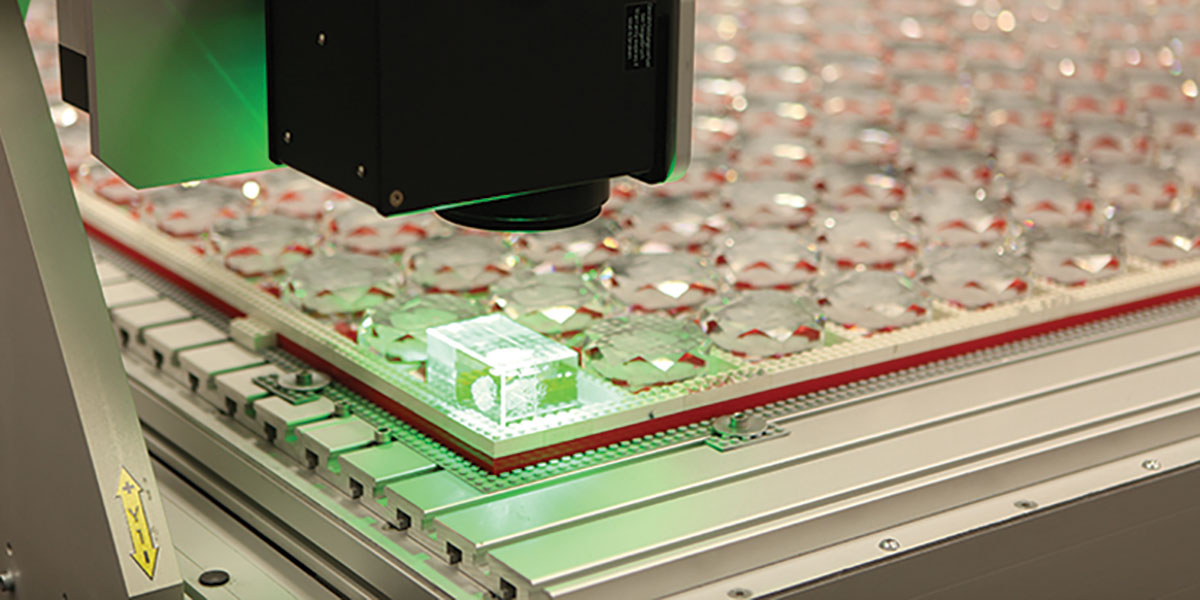 At Precision Crystal Gifts and Awards, art meets technology when we transform your ideas into beautiful 3D images—all captured inside sparkling optical crystal!
We can work with almost any type of artwork and engrave a 3D version of that artwork inside crystal cubes, crystal paperweights, crystal awards, and crystal plaques. Practically speaking, there is no limit to our technical ability to engrave your logo or other artwork inside crystal.
As one of the oldest and largest suppliers of sub-surface laser engraving services in the world, Precision Crystal Gifts and Awards possesses the critical elements to ensure the total success of your project:
Affordable

– We know that in difficult economic times, every little bit counts. That's why we do not require minimum orders, or charge for setup fees, proofs, or luxury satin lined gift boxes. Our centrally located manufacturing location means that shipping costs are held to a minimum with most of the United States deliverable in two business days or less via ground service.

Quality

– When you commission a project with us, you may be assured of our complete responsibility for timely shipment. We carry a complete and substantial inventory of all optical crystal items, and all engraving is accomplished in house in our Bartlett, Tennessee manufacturing location, thereby ensuring total quality control from start to finish.

Variety

– No one wants the same old thing, year after year. That's why we make a substantial inventory investment in over 90 different and unique pieces of optical crystal. Whether you want a traditional cube or something unique and "one of a kind", we can accommodate your needs.

Speed

– Put simply, we are built for speed! Our laser engravers are the fastest available, and are capable of engraving hundreds of pieces at one time, operating unattended day and night. We can operate 24 hours a day, 7 days a week, 365 days a year. When you have a large order and aggressive deadlines, call us!
At Precision Crystal Gifts and Awards, we consider it our privilege to be your supplier, and are committed to nurturing our relationship by reliably and affordably delivering a stunning product, on time, every time. This web site illustrates our versatility, and features only a few examples of the many projects completed for corporate and government clients.